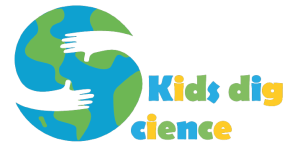 Kids Dig Science is a combination of interactive theatre and hands-on science experiments, games and crafts. It taps into a child's desire to explore and discover, while teaching them to problem solve in the most creative of ways.  
For two hours kids get to engage and have fun with science!
Kids Dig Science is a concept thought up by the Science in the City team at the Malta Chamber of Scientists for Spazju Kreattiv's Ziguzajg season. Kids Dig Science tackles all sorts of science and research quandaries. 
Our team meets the scientists to find out the latest in their field, then cuts it down to size for children above the age of 7. 
Our actors and puppets travel to the four corners of the earth and beyond, if necessary, to bring knowledge and understanding to an audience of curious kids. Together with the kids they strive to find solutions for the world's greatest problems. Climate change, extinction, health, space, biodiversity, water shortages, genetics, no scientific theme is too great for our team of intrepid explorers. 
Through the years the kids have became paleontologists, studying dinosaur fossils which inevitably came to life, extracted DNA from bananas, discovered that the sensory network is situated in the brain, understood what it takes to care for animals in the wild, travelled out of South Africa to follow the footsteps of our ancestors and discover how our species evolved into one race. They purified water, met real life earthworms, played tug of war, danced, tested the pH of household products using cabbages, used the latest technology to track birds and most of all had endless fun. 
The Kids Dig Science 2021-2022 season is supported by the Arts Council Malta's Programme Support Fund.
From the clouds in the sky right down to the depths of the oceans, Kids Dig Science is
Read More »