Malta Café Scientifique is an event that bridges the gap between citizens and science through a series of free monthly STEAM (Science, Technology, Engineering, Arts, and Mathematics) talks at Malta's National Centre for Creativity – Spazju Kreattiv, that are also streamed online via our Facebook page. Talks by academics and/or early career researchers are delivered via presentations and are often followed by demonstrations or some form of hands-on activity for the audience to interact with and lead to thought-provoking discussions. Talks may either stem (if you'll pardon the pun) from an individual project/venture, or as part of a larger project. Talks range from sea, to sky, to space! From large, to small, to microscopic, and tangible to intangible! This event provides an informal space where anyone can discuss the latest ideas in science and technology over a cup of coffee or a glass of wine.
The Café aims to increase the accessibility, interest and uptake of STEAM, and engage citizens of all ages,interests, and backgrounds about research that is being carried out around them. By simplifying technical jargon and giving STEM an informal space and ambience, with a hands-on aspect, this helps to communicate WHY such work and research and innovation is important, and how society may benefit from it.
Past events include participation in Brain awareness weeks, Evenings on Campus at the University of Malta and hosting international speakers and Nobel Laureates at the Valletta Campus at the University of Malta. Since the COVID-19 pandemic, physical attendance to events took a hit. We now hope to bring back the informal atmosphere of being able to discuss STEM research and innovation over a cup of coffee once again, and restore the Café to its pre-pandemic 'glory'!
Everyone is welcome to join Cafe Sci's free events taking place at Spazju Kreattiv and online via Facebook stream.
Malta Café Scientifique thanks the STEAM project funded by the Erasmus+ Key Action 2 Strategic Partnership, Spazju Kreattiv for hosting this event, the University of Malta, and Malta Chamber of Scientists (of which the café forms part).
Creative Team:
Danielle M. Farrugia (Project Manager), Andrea Francesca Bellia (Organiser), Ana Rajic (Marketing and Logistics Officer), Josse Shubert & Nicole Agius (English and Maltese PR respectively), Estelle Olivier (Poster Designer), and Ian Farrugia (Logo and Template rebranding).
If you need further information, you can follow the links below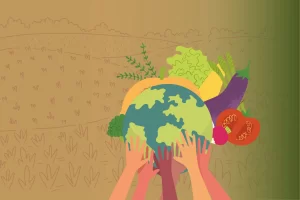 Agriculture is at the heart of our food systems and indubitably influences our health; as the Maltese population
Read More »